Written by Adam Brown, CEO and Co-Founder at Bellrock Technology
On Tuesday, 16th May, I will be speaking at a special reception at The Scottish Parliament to celebrate 12 years of Converge – Scotland's largest company creation programme for the university sector. Converge holds a special place in the heart of Bellrock Technology. We were the first winners of its top prize, the Converge Challenge, and without its support we may never have existed.
In 2011, our plans for spinning out Bellrock Technology to supply "illuminating diagnostics" earned us the inaugural accolade. At that time, our product, Lumen®, was described as "powerful intelligent software that aggregates data and extracts diagnostic information to deliver user-configurable decision support for condition monitoring, asset management and other data analysis applications". You can't deny, our original business plan was a riveting read…
Thankfully, the judging panel back in 2011 got past that and saw the potential that data had to disrupt how industry does business – in a positive and profitable way.
In truth though, I don't believe for a second that they were convinced by our clever technology or optimistic financial forecasts. They bought into our team, our approach and ultimately, our passion.
Winning Converge gave us the confidence to get going. It gave us the belief that we really did have a credible business. And at last, it wasn't just us as founders that thought so.
It also gave us massive support from professional advisors to mentors and coaches, and of course, cold hard cash to help us get started. A year later, with the help of all this, Gordon Short, Prof. Stephen McArthur and I spun Bellrock Technology out from University of Strathclyde.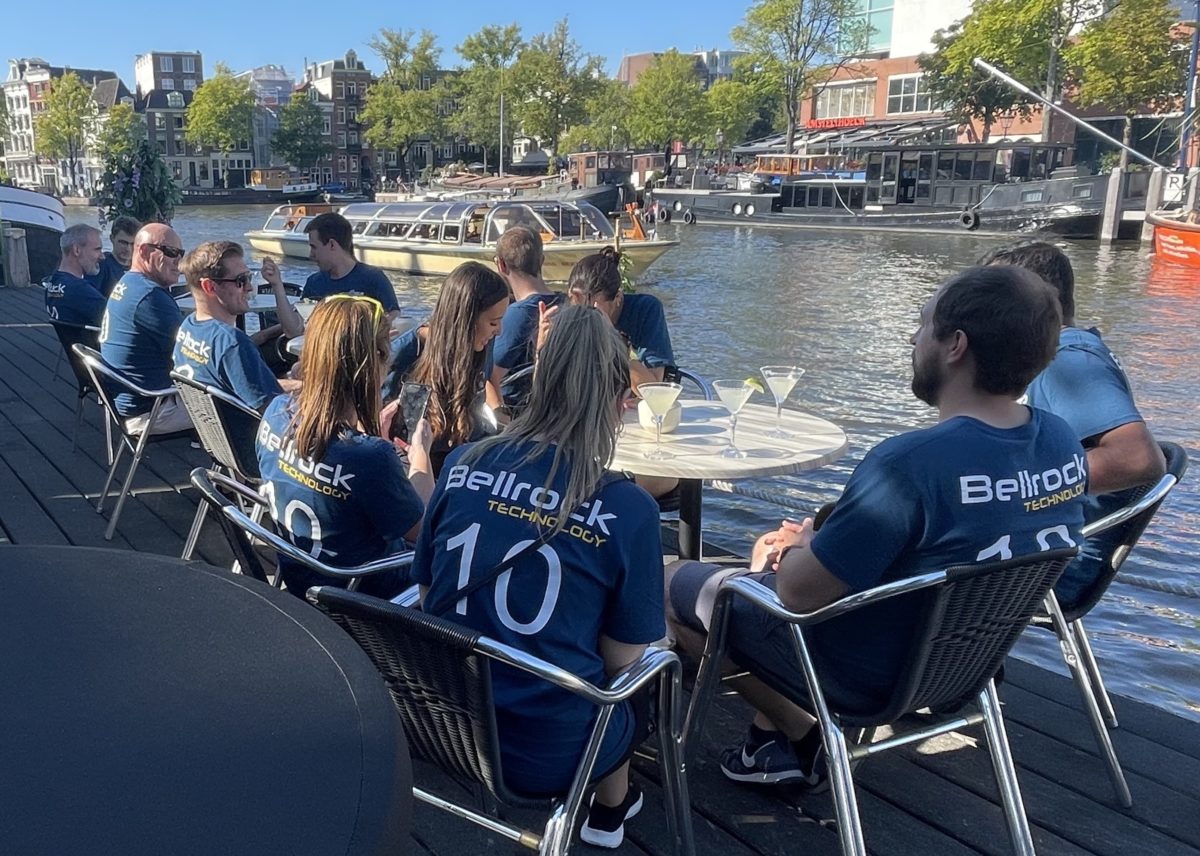 Last year, Bellrock Technology celebrated its 10th birthday. In that time, we have expanded from our beachhead market of the power sector to support companies across 10 others. We have raised investment from our long-term partners ESM Investments, the University of Strathclyde and the Scottish Investment Bank. With their help, Lumen® has transitioned from an in-house technology platform to patented cloud software, available around the world. And we have changed our ways of working to support not just enterprises but also SMEs and even start-ups, who are often overlooked by the data sector.
But more importantly, in those 10 years we have employed 42 people. We have worked with 60 Scottish-based suppliers. Although late to the party, we have now completed two kiltwalks. And we sponsor the Boroughmuir Bears and Boroughmuir Youth Rugby Academy.
That's 42 families (including 3 "Bellrock Babies"), 60 Scottish businesses, 2 charities and over 400 young people supported by a good idea, first backed by Converge in 2011.
Converge is vital. It brings to light the excellent work going on in universities up and down the country. Work that adds a new modern twist to Scotland's heritage as a nation of innovators and extraordinary thinkers. This heritage harks back to James Watt's steam engine and Robert Stevenson's Bell Rock Lighthouse.
Indeed, Stevenson was told what he was trying to achieve – a sea washed lighthouse in particularly stormy waters off the Angus coast – was impossible. But he did it. Some of you will already know that we named ourselves Bellrock Technology as we too had been told what we were trying to achieve was impossible. But we did it. And Converge helped us on our way.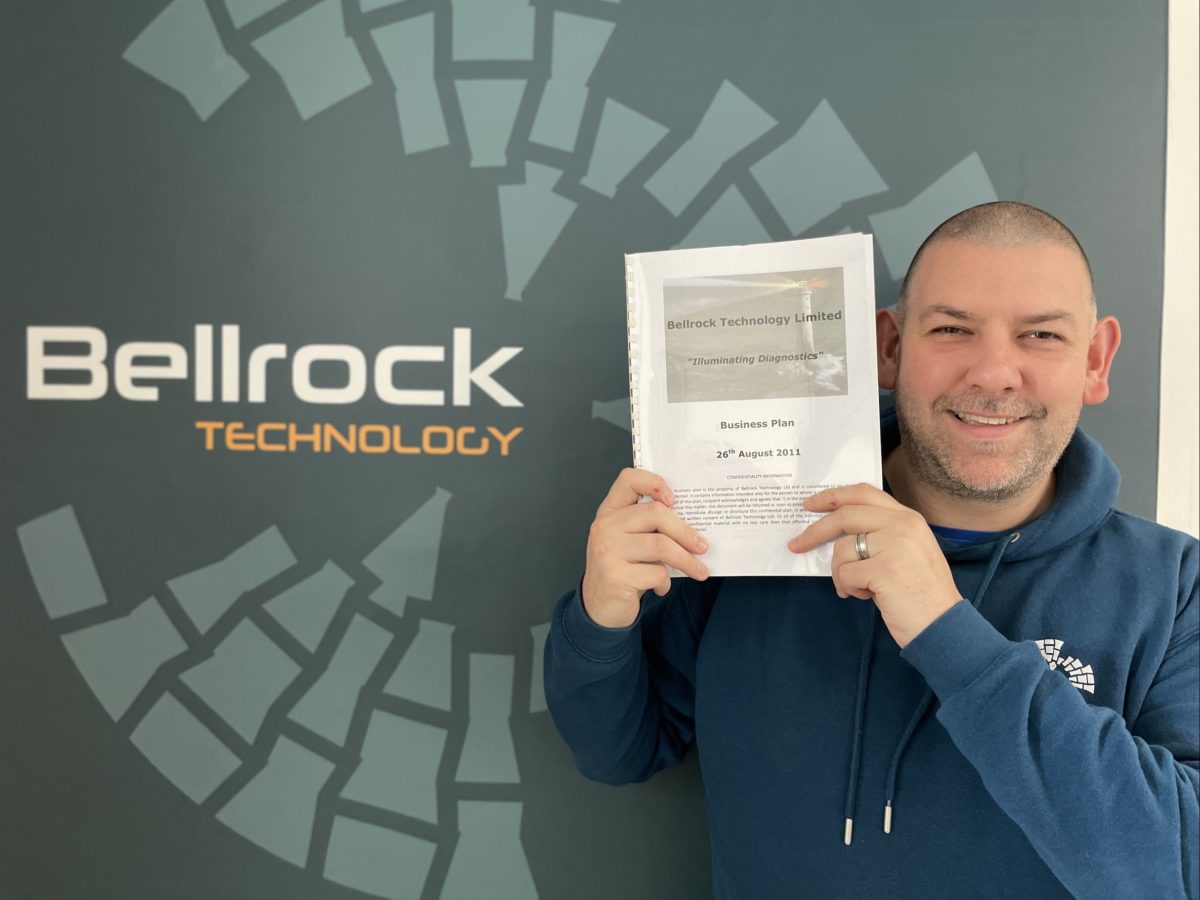 It's funny looking back at that original business plan submitted to Converge. Many of the details did not pan out exactly as expected. (As a wise mentor once told me, "as soon as you write a business plan, it's wrong because things change"). But the vision we had for the company remains the same all these years later. Today, as then, we are transforming how the world does business, by enabling successful data journeys with Lumen®.
So I'm delighted to be speaking at a special reception at the Scottish Parliament to highlight just how vital Converge is for potential spin-outs and fledgling businesses.
And I'll do so by highlighting our success as an inspiration. Before I do, let me say thank you Converge, for everything you've done over the past 12 years. Please keep on doing it.
Adam Brown
Chief Executive Officer
Bellrock Technology