Written by Dave McConachie, Chief Commercial Officer Bellrock Technology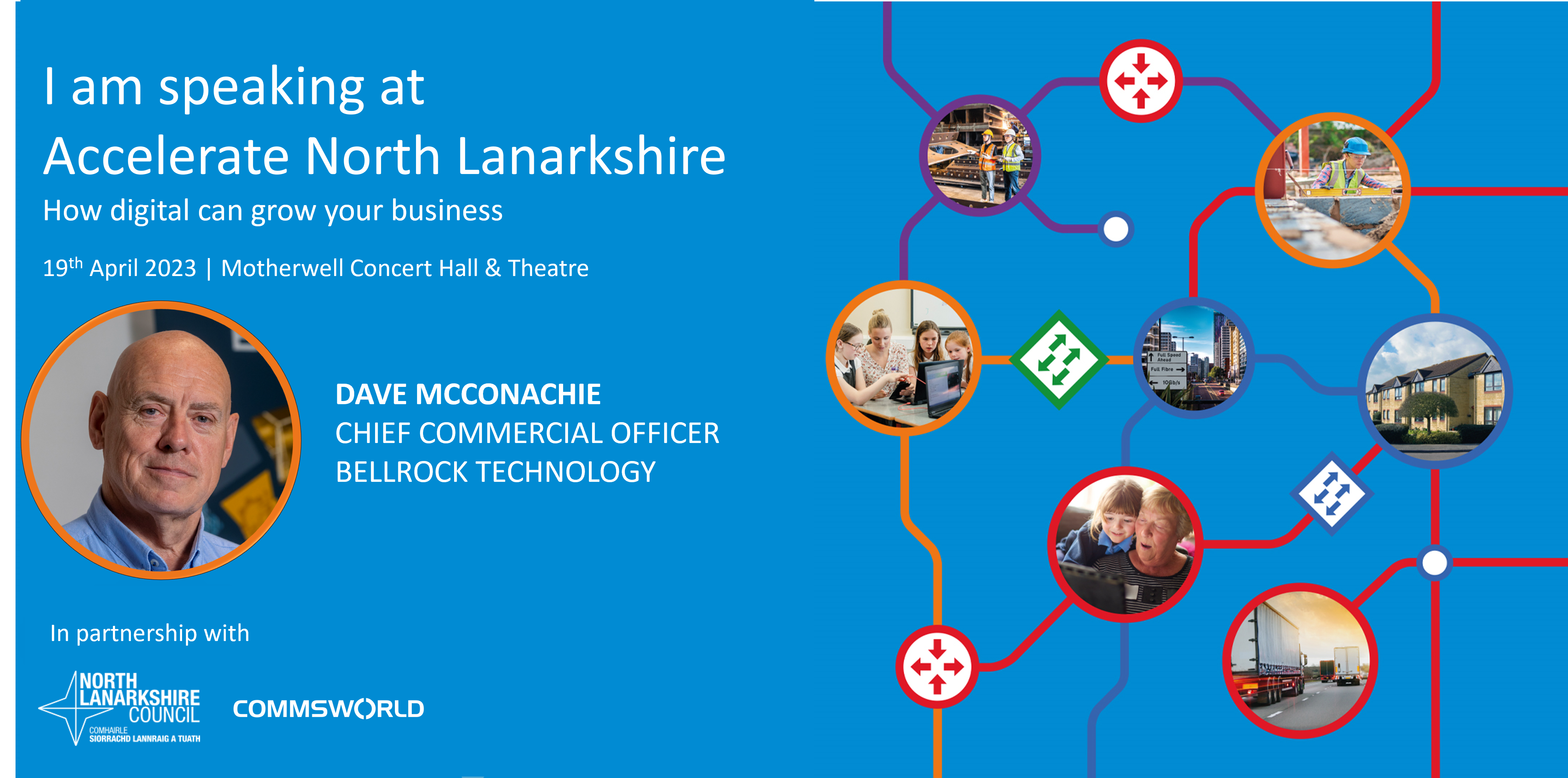 On Wednesday, 19th April, I will be talking at Accelerate North Lanarkshire – How Digital Can Grow Your Business, an event organised by North Lanarkshire Council and leading Scottish technology company Commsworld to encourage businesses to embrace all things digital.
At the event, I will be presenting a workshop on data analytics and how it can benefit businesses of all sizes, but especially SMEs.
We produce vast amounts of data in our digital world. Every one of our digital interactions produces datasets. For businesses embracing digital, what to do with their data, how to consume it and get value from it, can seem like a great unknown, and a source of wonder and frustration.
But it shouldn't be. The digital world, the world of automation, provides a huge opportunity for businesses, including SMEs, to gain the maximum amount of value from their data. It shouldn't cost the earth to achieve this, or take months to introduce.
In my workshop, I will provide examples of how Bellrock Technology has helped SMEs obtain value in a matter of days from their data, and which in turn has transformed their business decision making.
That's what we do at Bellrock Technology. We capture and drive value from the data held within your business today, using the skillsets of our specialist staff – from experienced commercial leaders, skilled software professionals and PhD-level data practitioners ­– and the power of automation to drive efficiencies and profitability for your organisation.
We make analytics more accessible to businesses and organisations throughout every sector of the economy both domestically and across the world. And we achieve results quickly, at speed and at scale.
I have been involved in the business and IT sector for 25 years owning, managing and directing businesses to achieve successful growth. I recognise that SMEs haven't been able to utilise its data in a way enterprise companies can.
But at Bellrock Technology we recognise that having the data, insights and understanding of trends within your business will help in the drive to a digitally enabled economy.
For those attending the event, I look very much forward to seeing you. I hope the value you gain from my talk helps drive you on to looking to achieve value from your data.
To find out more and book tickets for this event please see the link here.