Written by Philip Gates, Morrison Media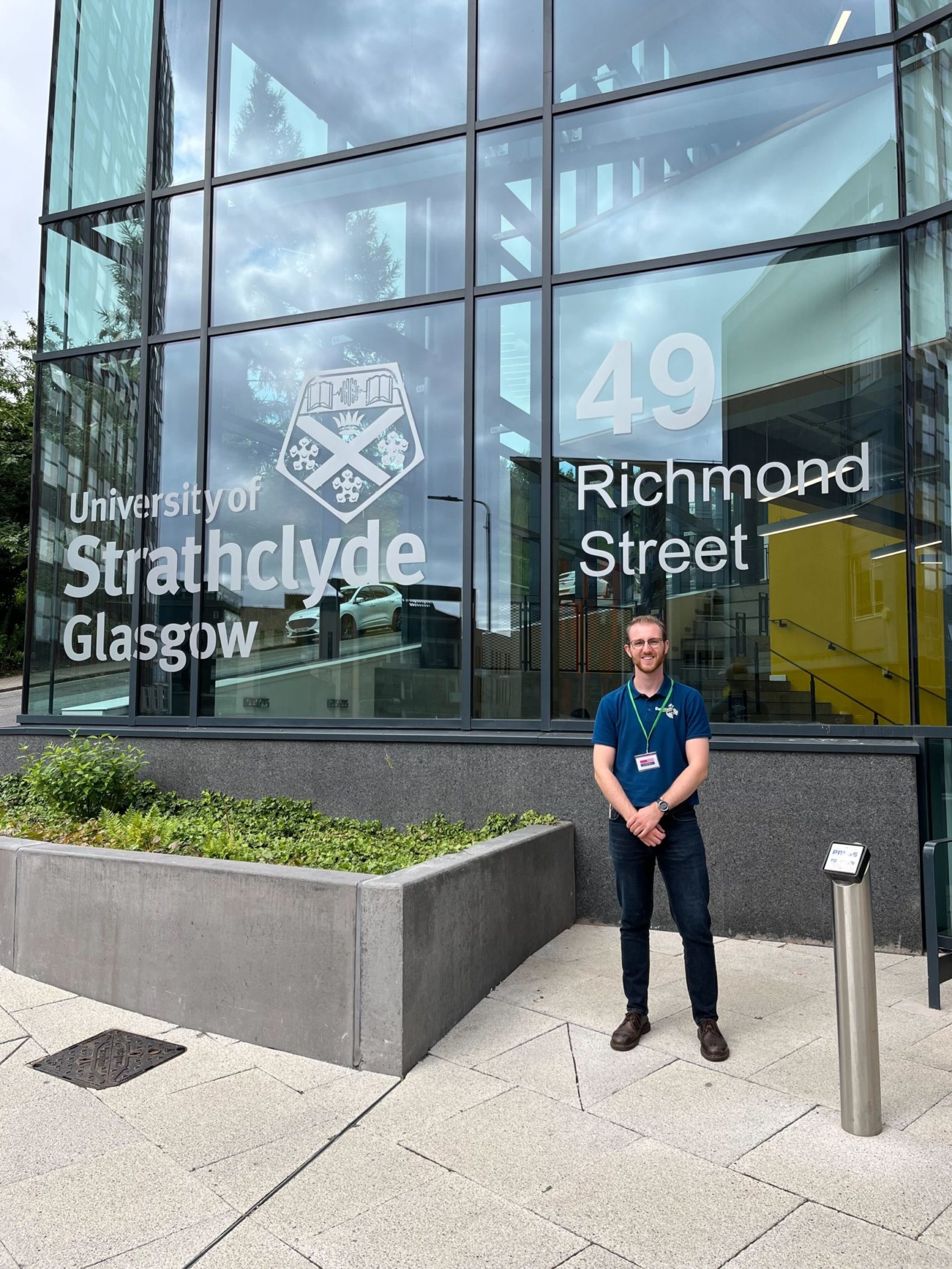 It's fun to be present at a historic event. That happened recently where I attended as an
Industry Ambassador at the inaugural TeenTech Festival, partnered and hosted by University of
Strathclyde.
There are huge job opportunities in technology for the next generation of young Scots, but
sometimes the openings that we can see when working with technology every day do not
present themselves to those in school studying for their qualifications.
That's why events such as TeenTech are so important – they provide students, regardless of
background, with an opportunity to see the 'art of the possible' through Science, Technology,
Engineering and Mathematics (STEM), and how they can forge a career in the tech sector.
TeenTech achieves this through a number of engaging events, held across the country
throughout the year.
The Glasgow event, hosted by Dallas Campbell and Maggie Philbin, followed an interactive
programme in two parts: The first was a virtual innovation session in June, where guest
contributors showcased exciting aspects of their work to more than 700 students, who were
able to ask questions.
At the second event, 20 schools brought students to a full Innovation Day at University of
Strathclyde. More than 25 different companies and university departments ran live challenges
and activities which brought the world of STEM to life.
As an ambassador, I was 'buddied' with a group from St Margaret Mary's Secondary in
Glasgow as we progressed through three different event zones: the insights zone, the challenge
zone and the innovation zone.
For my group of five students, who are in their second year of secondary school, this was one of
their first external experiences of STEM and was a great opportunity to dispel some common
misconceptions about these subjects.
When it came to the innovation zone, the group decided to tackle the challenge of charging
electric cars, and the difficulty that this can present.
Their solution was to develop a battery-swap system, where discharged batteries could be
swapped out with fully charged ones at existing petrol stations.
By using GPS in the car, the system could optimise battery charging at petrol stations to make
sure enough fully charged batteries were available while minimising charging costs.
This idea caught the eye of the judges, and was named 'best physical innovation' on the day.
Not only that, it showed the power that inspiration and innovation can bring to young people,
and that their ideas not only count, they can also change the world for the better. It certainly
grabbed the attention of all those who took part – feedback revealed 100% of schools said the
students found the event inspiring and wanted to attend the next TeenTech.
At Bellrock Technology our innovation is changing the world of data, allowing companies to accelerate their date journey. This can be applied to numerous innovative sectors, including energy, transport, care and engineering.

At the heart of our work is a unique solution called Lumen®, which drives this innovation. But also the company thrives on bringing in the best talent from Scottish universities. The jobs are out there, hopefully TeenTech can provide the inspiration to encourage the data analysts of tomorrow to put their faith in STEM education, and a STEM career.
Aidan Wood is a Solutions Engineer at Bellrock Technology, and was an Innovation
Ambassador at TeenTech Strathclyde