Happy Earth Day 2021!
Earth Day, celebrated on 22nd April each year, is the event dedicated to awareness about the various environmental challenges that we face. Established in 1970, the annual event brings together millions of people from around the world in support of the environment, highlighting the urgent action we need to take to save our planet.
Despite all of the talk of the pandemic allowing the planet to breathe and has caused nature to "heal", figures show that global CO2 emissions are now back at above pre-pandemic levels. Considering that we need to cut emissions by an estimated 45 per cent by 2030 to keep global warming to 1.5°C, the magnitude of the challenge we're facing is clear.
To show our support for Earth Day, we asked our team what they do to be sustainable and asked them to challenge themselves this week to see how they could further enhance their sustainability for the week leading up to Earth Day 2021. Here's what they said:
Robyn has been growing her own plants and vegetables.
"I didn't want the fact that I was living in a flat in the city to limit my access to home grown veg – I recycled an abandoned shopping trolley and discarded set of drawers, filled with compost and started growing, mixed salad leaves, beetroot, radish, courgette, aubergine, carrots strawberries, tomatoes and peppers. I think the soils, seeds, tubs and some basic tools cost me less than £30 but has given me access to my own larder of organic produce and love that 'from my garden to my plate' story. This will reduce the amount of fossil fuel emissions by not having to transport the food to stores!"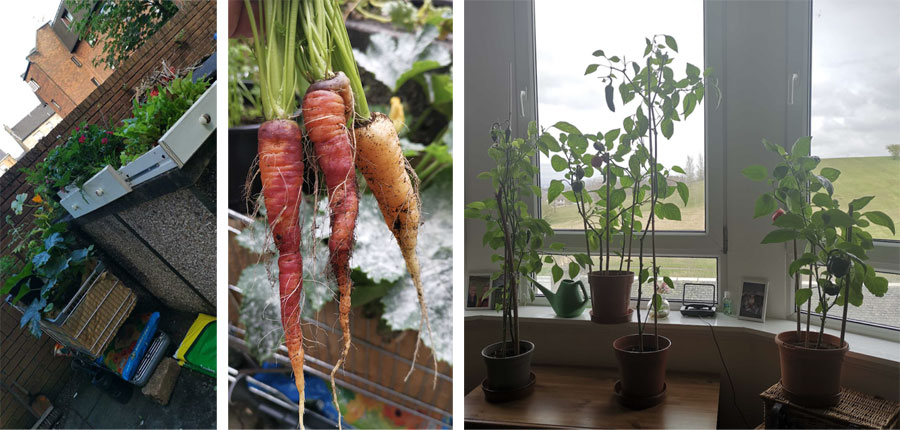 James donated to #teamtrees, an organisation that plants a tree for every $1/£1 donated.
"Knowing that each pound/dollar literally amounts to the planting of another tree, and due to the level of deforestation across the globe, I donate money every month to teamtrees.org. Trees are fundamental to our very existence and yet large companies, through money alone, are granted the rights to decimate our forests and wipe from the very face of the planet those animals and species that reside within them. Until that changes, I try to do what I can and, with the global projects that teamtrees.org are taking on every day, they offer me a way to work outside my local area."
If you would like to donate to team trees, please visit: https://teamtrees.org/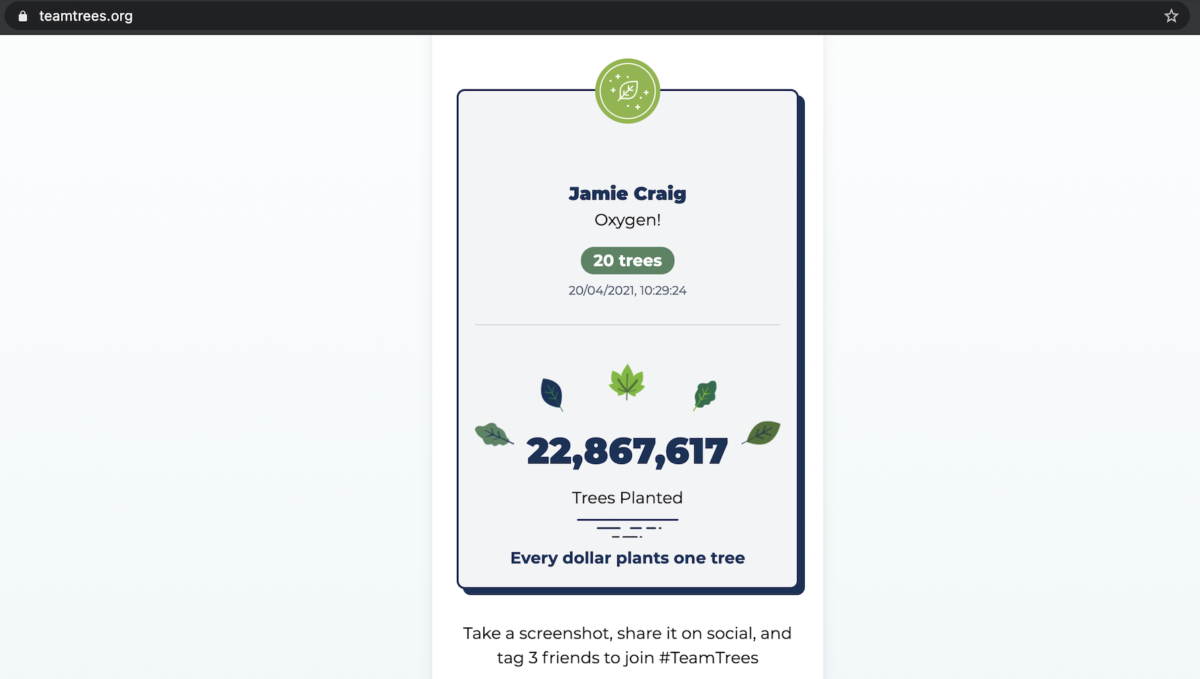 Kirsty swapped dairy milk for a plant-based alternative to become more sustainable.
"Switching from dairy milk to a plant-based milk is a really easy swap to make to become more sustainable. A study from the University of Oxford found that producing a glass of dairy milk results in almost three times more greenhouse gas emissions than any plant-based milk and it consumes nine times more land than any of the milk alternatives. I made the swap a few years ago and haven't looked back since. There are so many different options with different flavours, so try a few and find out what one you like the best. My favourite is oat!"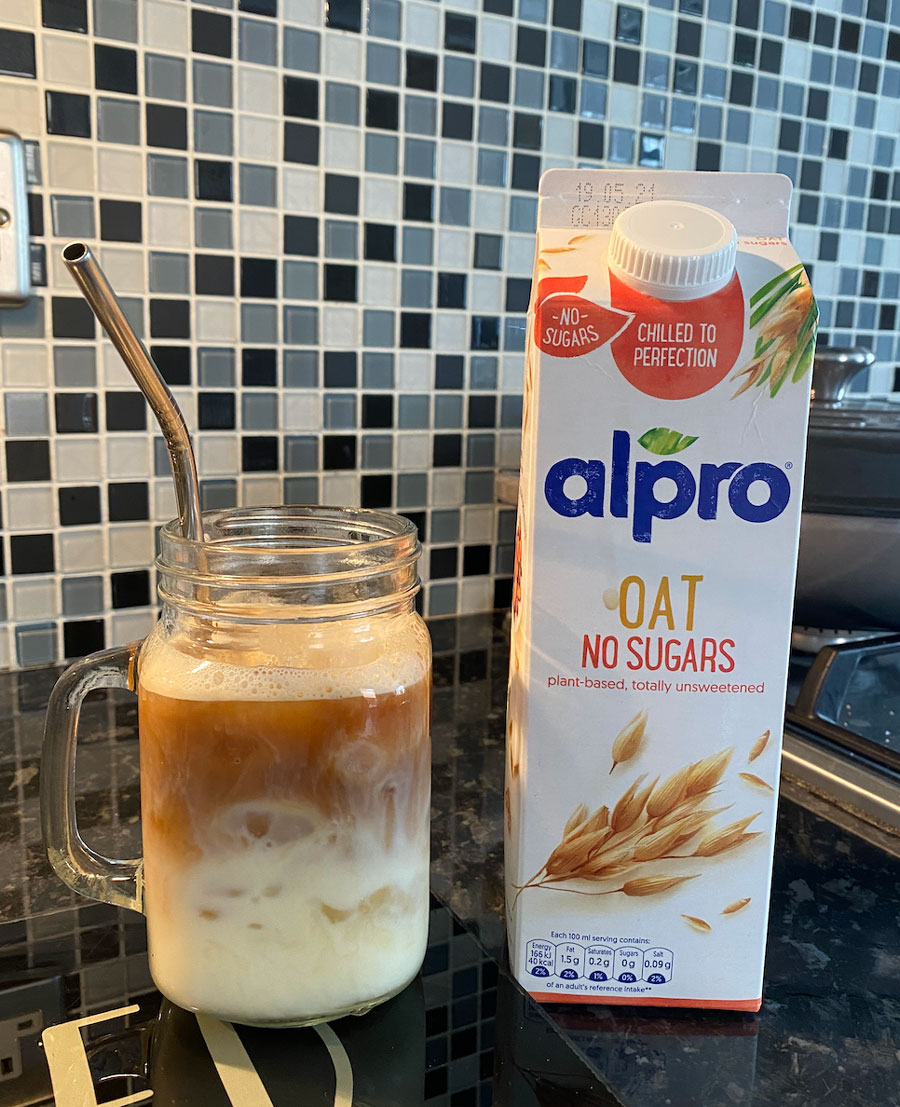 Aidan has been shopping at the Zero Waste Market to reduce his carbon footprint.
"Plastic packaging always annoys me – I don't get why my food should be wrapped in plastic when I'm going to wash it at home anyway! Shopping at the zero-waste market in Dennistoun doesn't cost much more than LIDL (and it's cheaper than the coop), so I don't see why anyone wouldn't want to cut down on plastic waste, shop local, and have fresher food."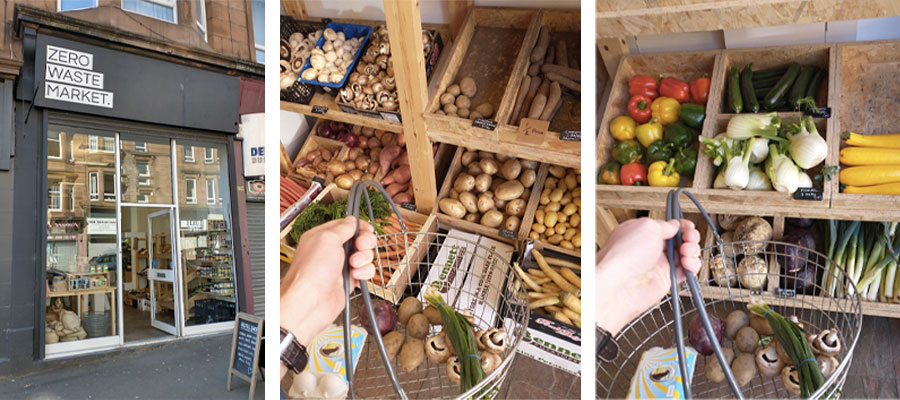 A number of the team decided to eat vegan for the week. Avoiding meat and dairy could reduce your carbon footprint from food by nearly three-quarters. Not only would it result in a significant drop in greenhouse gas emissions, but it would also free up wild land lost to agriculture, one of the primary causes for mass wildlife extinction. If you don't want to go fully vegan, why don't you swap out a few meat dinners for veggie dinners one or two times a week. Here's some of the tasty vegan meals the team have been making for some inspiration!
"So, I've been vegan since last Thursday. Normally, I source all my meat from local farmers for lower carbon footprint and always organic. I only have about 2 meals a week with meat at the moment. My favourite vegan meal this week was the green pasta with homemade hazelnut pesto, organic tenderstem broccoli, peas and beans from farm shop nearby (grown in Angus) and homegrown basil."
"I've been vegan for about 6 months now, as I feel it's the only way to truly help climate change. I started off pescatarian, then vegetarian then took the leap to vegan. Slowly going into it meant I was able to ease into making the different types of meals not containing meat and then eventually dairy either. There is now so many good alternatives, it's never been easier to make the transition!"
"I don't think I could go fully vegan quite yet but cutting out meat from my meals 2 or 3 times a week is very doable and much easier than I thought. When you take meat out of your dish you explore more with flavours and vegetables you wouldn't normally try, so I will definitely be continuing to do this."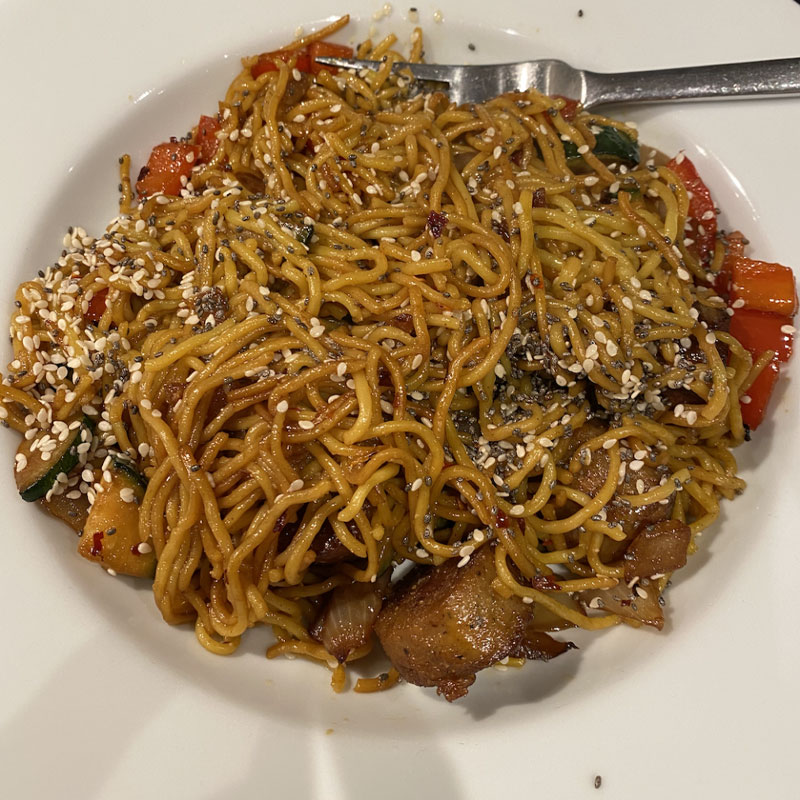 We hope this has inspired you to think what you could do to be more environmentally friendly and help the only earth we have!